Training Group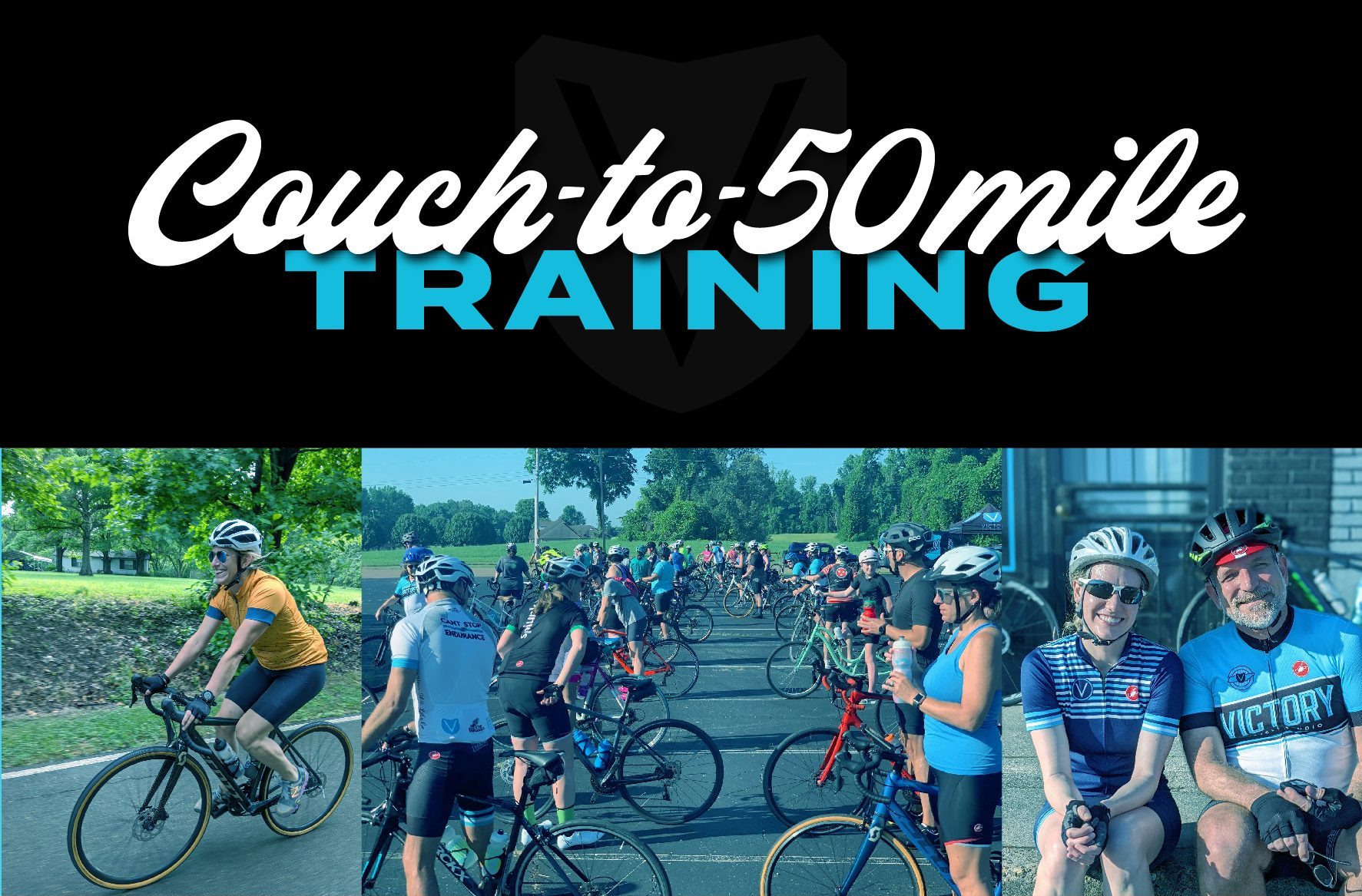 Couch-to-50miler & 100mile Training Team 2022
May 11th is our second Info Night at Victory! Get all the details here. Hope to see you there!
For the 6th year in a row, Victory Bicycle Studio is proud to offer our Couch-to-50miler training group! In addition, our 100mile training group will be happening too! Everything builds for the BIG DAM BRIDGE RIDE in Little Rock on September 24th. Even if you cannot make the ride, join us for the training! 4 months of Group Rides every single Sunday!!! It's a blast!
The Couch-to-50mile group is reserved for those newbie riders. This training group will focus on:
Increasing mileage and efficiency on the bike
Teaching proper rules of the road
On/Off the bike nutrition including hydration and fueling tips/tricks
Group ride skills including drafting*
The 100mile training team will focus on:
Increasing mileage and intensity on the bike
Teaching hill climbing techniques and tricks
On/Off the bike nutrition including hydration and fueling tips/tricks
*All participants must have a bicycle in proper working order, helmet, and a flat repair kit.
$199 enrollment fee includes:
Team Jersey
Weekly coach-led group rides
Monthly Clinics – Nutrition, Fix-a-flat, Form & Technique, & Cross training
20% Discount on nutrition/hydration products throughout training
20% Discount on matching BDB Team gear including shorts, t-shirts, and hats!
Discount on Little Rock Hotel for ride weekend
Entry to the Victory Finish Line area
Entry and 1st beer at the Official Victory After Party!
Hear more about the training group and all the extras!
Hear from past participants!
Hear from the coaches!
Get stoked!!
Training starts June 1st
For questions or concerns, email clark@victorybicyclestudio.com or 901-746-8466
Now Offering! Virtual Training Group New for 2022!
This year, we are proud to offer virtual training for all of our out-of-towners. Riders will follow the same weekly schedule as the Memphis group, stay updated via the Training Team Facebook group, and receive all of the same perks as the Memphis group. We'll even ship your monthly nutrition and hydration products right to your door! Join us virtually through the summer, and we'll meet and celebrate in Little Rock in September! Check the box beside "Virtual Training Group" in the form below!
Couch-to-50miler 2022 Training Group